"To put your hands in a river is to feel the chords that bind the earth together."
Barry Lopez
Although Australia is an arid country, this map shows how our rivers, creeks, streams, wetlands and billabongs form the arteries of our landscape, literally the lifeblood that sustains life in this place we call home.
Recognising and Celebrating our Connection to Rivers 🛶
Each year, the fourth Sunday in September marks a celebration of our waterways. This World Rivers Day we recognise and celebrate our connection to rivers and why we at the Australian River Restoration Centre (ARRC) do the work we do to restore rivers and empower other to do the same.
World Rivers Day highlights the many values of rivers, striving to increase public awareness and encouraging the improved stewardship of rivers around the world.
For the past 15 years, the ARRC has engaged with people from all walks of life to protect and restore Australian rivers, and in doing so, we have truly witnessed the diversity of our connection with rivers.
Please explore this page where we have brought together some of these stories and anecdotes.
Waterways in the Pilbara, Western Australia. Photo credit: Siwan Lovett
"Story has been lost.. in people.. because people were stolen from Country, and taken and massacred…
…but Country still holds the story, and any person who wants to form a connection can get that story from Country."
Richard Swain
Dabee man of the Wiradjuri nation
River adventure guide (Alpine River Adventures) in the Snowy Mountains, Kozciuszko National Park
Our podcast episode with Richard Swain, is an illuminating conversation on our connection to Country. Richard grew up learning the history of the Australian landscape from his father, and his grandfather taught him how Aboriginal peoples moved through and respected country. Richard has a long history of volunteering on local environmental and community projects and has a first-hand understanding of the huge impact feral animals have on Australia's natural environment. Richard is an ambassador for the Invasive Species Council, helping to raise the profile of the role of Indigenous peoples in caring for Country and protecting it from invasive species. His life is now dedicated to protecting the environment from the impacts of modern society.
This conversation covers a wide range of topics, ranging from Richard's experience with advocacy, the problem with the culture of modern Australia, and how indigenous and non-indigenous Australians can move forward together towards a lore of restoration — as Richard puts it, "Country is crying out for good people".
Content Warning: This conversation includes a description of a massacre of Aboriginal people from 17:00 – 17:26 that may be of concern for some listeners.
A planting day hosted by landholders Maddie and Will Gregory at their property, where Conservation and Ecosystem Management students from Canberra Institute of Technology (CIT) joined Rivers of Carbon, and successfully planted 130 trees. Photo credit: Jed Pearson
Connecting through on-ground action
The ARRC is lucky to work with 300+ landholders across NSW and ACT through our on-ground Rivers of Carbon Program. These individuals, who live around and care deeply for our land and waterways, have their own connection to place. Here are a few of our on-ground champions sharing their stories:
"Our river is a meeting place for our family, we enjoy swimming, fishing, we've had a Christmas on the riverbank and go regularly to spot platypuses and have done so now for 101 years. It's a pretty special generational childhood memory that we are all blessed to have and share with each other."
Maddie and Will Gregory
Landholders along the Gudgenby River
Hear from Margie Fitzpatrick and Emma Lipscomb, who have been part of the Rivers of Carbon crew for over 15 years, on what caring for our waterways means for them.
Below are three diverse stories of connection to place, from champion landholders in our Rivers of Carbon – Source Water Linkages project.
The 'Down the Track' project engaging Indigenous and non-Indigenous youth in fish sampling techniques in the lower Lachlan river. Read the full story here. Photo credit: Mal Carnegie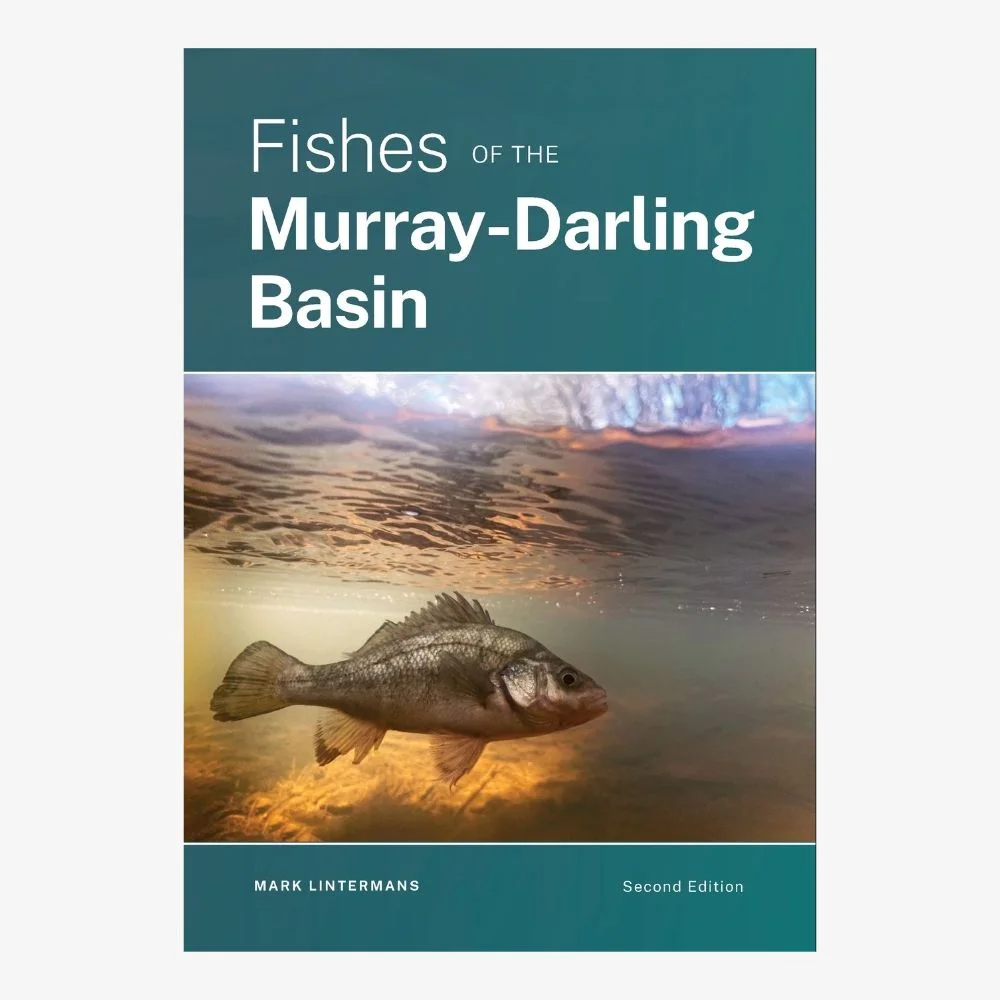 Connecting to our native fish
Earlier this year, we were thrilled to the second edition of the much-loved Fishes of the Murray–Darling Basin book. In this invaluable guide for naturalists, students, fishers, scientists and anyone else interested in life within our rivers, you can learn about the 63 species of freshwater fish, including the iconic Murray cod and the smaller species such as galaxias, gudgeons and hardyheads that inhabit the Murray–Darling Basin's waterways. The edition is fully revised with new species, updated accounts and maps.
P.S. You can also explore the book content on the new companion website www.mdb.fish
Kayaking through Bredbo Gorge, Upper Murrumbidgee River. Photo credit: Richard Snashall
Re-connecting with our forgotten river
In 2021, the Upper Murrumbidgee River wrote a letter to Canberran's asking them to reconnect with their river. It also highlighted that it was in trouble. Since that letter, we have been working to raise awareness about the issues facing the upper Murrumbidgee and all our other Alpine rivers governed by a unique set of rules established in 2002.
This World Rivers Day, we encourage you to reconnect with your rivers as well. For those who connect with the upper Murrumbidgee and Alpine rivers of Kosciuszko National Park, we encourage you to read more about the issues facing these rivers on our Forgotten River website.
'River Dreaming' Artwork by Richie Allen (Ngunnawal/Kamilaroi), Traditional Aboriginal Owners Corporation
Through connection, we belong to the River
An important distinction we at the ARRC have learned through our work, is that we don't simply 'work with nature'. To truly connect and look to nature for answers, we need to 'be with nature'.
'Belong to the River' is a quote that came through an enriching conversation with Richie Allan, a Kamilaroi and Ngunnawal man and co-Director of the Traditional Owners Aboriginal Corporation.
With Richie's permission, we have produced this gorgeous mug to help raise awareness this World Rivers Day. It showcases the quote by Richie along with a painting 'River Dreaming' he has created for the ARRC. All proceeds from the sales of this mug will go directly toward the advocacy work we do for our rivers.
The Australian River Restoration Centre is a registered charity recognised under the Australian Charities and Not-for-profits Commission (ACNC) and relies on your donations to support our advocacy work.
If this page resonated with you, please consider giving a tax-deductible donation. Click here to donate or learn more about our work.
Other ways to celebrate, support and connect with our rivers
Keep learning about the environmental issues facing our waterways. You can sign up to our newsletter below to receive monthly updates on the work we do.
Be a role model – lead by example in your own actions to reduce your impact on the environment.
Speak up – use your voice to raise awareness about environmental issues and call for change.
Get involved – whether it's through volunteering, campaigning, or simply raising awareness in your community.
Sign up to the ARRC's newsletter and get a monthly update on our work restoring waterways and empowering the individuals, communities and projects that facilitate this.
We acknowledge the Traditional Owners of the land we work, learn, celebrate and live on. We pay our respects to Aboriginal and Torres Strait Islander people and recognise Elders past, present and emerging.
We value their deep, rich knowledge, insights and ongoing connection to the rivers, creeks, wetlands and billabongs we love and care about. We also acknowledge that sovereignty has never been ceded.